What can thinking visual do?
give abstract ideas a form and further develop them
support group and single thinking processes
communicate concepts and tell stories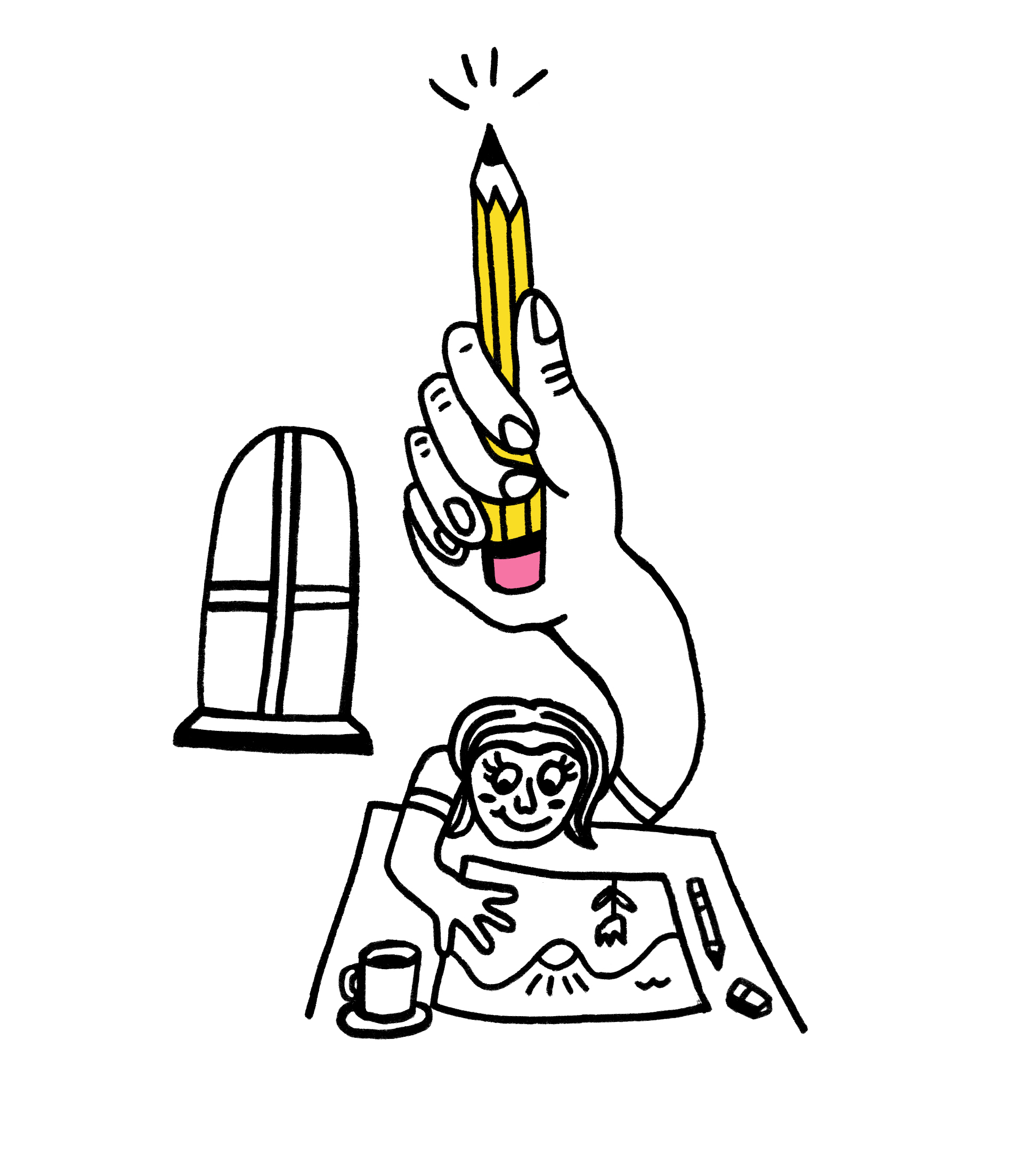 Illustration
You have a great idea and I have the necessary skills to convey it visually. Together we come up with a concept to tell your story. My illustrations not only explain, but also enrich content with emotions and moods.
Visual Recording
Think of me as a simultaneous translator – from verbal to visual language. I filter the most important core messages from your lecture or workshop and transfer them into rich visual worlds. The audience gets visual content parallel to the event and is thus involved in the process of creation. In the end, a work of art remains to remember and take home.
Doodle School
You want to draw yourself but are afraid of the white page? Whether it's to help you remember lectures better, to present complicated contexts in an understandable way or to get your ideas out of your head – drawings help you to express yourself better. In workshops ranging from one hour to several days, I guide you and your team through basic drawing techniques to building a visual vocabulary. All you have to do is order the pizza!